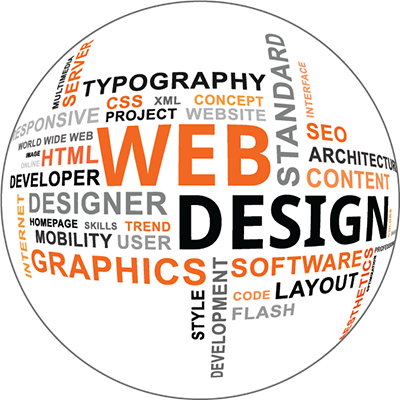 Web Design
It doesn't help to have a beautiful and clever website if you have no visitors. MNT can create your website AND get you the visitors. In other words, make internet work for you.
Benefits to your business
You don't have to run your entire business over the internet to benefit from online business opportunities.
Customers may prefer to visit your website to find out about your products and services, instead of visiting you in person. They will also expect to see your website address and your email on business cards and other promotional materials. Most businesses can use a good website to build and secure their business and to create a better relationship to more customers.
Get closer to your customers
Having an inviting and responsive (mobile friendly) design on the website can affect your business in a number of ways, like
Makes it easy for people to reach you
Adds to your Credibility
Stating a presence of Authority
Provide access to more Customers
Provide Advertisement opportunities
Why having a website?
Your competition has a website
This is number one because your competition is online and you're not. If you're not online, then you're losing sales to your competition because they're more accessible to the consumer. On the other hand, if your competition doesn't have a website, then having one makes you more accessible to the consumer, giving you a chance to win out over your competition. If you don't have a quality website, you're missing out on great opportunities to grow your business.
People WILL search for you online
In today's market, people will at some point search for your business online. These are customers who want to find you, and if you're not online, how will they? By not having a website, you're basically telling the consumer you're not interested in being accessible to them. Would you run a business without a phone? No, you wouldn't! So why risk running it without a quality website?
Your business is open 24/7
Your physical business location may only be open for a specific set of hours and days. With a website, you're available to customers twenty-four hours a day, seven days a week. Having a website allows consumers to be able to contact you outside of typical business hours. If you sell physical products, it provides them with a way to buy from you when they can't come in or would rather have the convenience of shopping from home.
Websites are great for advertising
When your advertising budget needs to be cut, don't take funds away from your website. A quality website provides you with multiple avenues to reach your audience. You not only get to advertise your products or services; it also allows you to advertise who you are and why they should buy from you. A website is like a brochure that is free to reproduce, interact with, and reach audiences who are actively searching for what your selling. There is not another advertising medium that can compare to the effectiveness or ease-of-use to the consumer.
Building your brand's image
Whether you're a new business, a small business, or a larger business, your goal is to make the consumer aware of your brand. By investing in a well designed website, you're able to instill confidence in the consumer and appear larger than you are. People expect you to have a website, and if you don't have one or it is not high quality, then you are damaging your brand's reputation.
Growing your sales
Whether you're selling physical products or promoting your services, if you don't have a website, you're missing out on a huge chunk of business. Investing in a quality website will help your profits by showing off your products or services in a more appealing way to the consumer.
Gaining insight from your customers
Investing in website technology by using forms, surveys and questionnaires, you're turning your website into a great marketing tool. In return, you're gaining valuable information from your clients or consumers on their desires, wishes, or general view of your products and services.
Reaching new target markets
With the valuable information you can gain from having a website, you can reach specific target markets that you were unable to reach before and grow your business. By investing in a website, you're no longer a small business! You will now have great potential to be seen by millions of internet users around the world.
Creating opportunities for passive income
Investing in a website is like hiring a hard-working sales person for your business. You can have a online store that allows customers to review products, shop, place orders, and pay their bills. By doing this, you have cut out the back and forth process of sales and made it easier on yourself and the consumer. Your website can act like a catalog for your company, and by leveraging the latest technologies, can instill more confidence in your product to the consumer.
Improve communications with the consumer
Improving communications and making it easier for the consumer to communicate with you is what everyone wants, whether it is answering specific questions through forms, blogging about pertinent information related to your business or products, or helping consumers through online support portals.
Be unique
Business owners, directors, CEO's etc. don't dress like they're homeless and wine tasting events are generally never held in the back of a liquor store. There's a good reason behind this. People generally do not follow the "don't judge a book by it's cover" motto, so the very first thing they do is, you guessed it, judge your book by it's cover! The same is true for website designs -people visit your site and immediately make a decision on if it's a place they're going to spend time (and money) at, or if they're going to lump you in with the millions of other sites that look just like yours and move on to something else.
Consistency in Web Design matters
A website designed and developed by professionals is one of your most valuable online investments. Not just on its own, but also as a platform for all the other activities you do online. At MNT Tech, when it comes to web design, we think about the big picture. The aim is to create a visual language for your business and brand that is consistent across different contexts.
Keep people on your site
Most people will leave a website after one glimpse. At MNT Tech our objective at all times is to design a website that can have visitors spending a longer time browsing through the site. It takes something special to keep them interested, let alone willing to buy your product or service.
Become visible online
In this day and age, having a well-built website is as important as having your business phone number listed in the yellow pages! Become active online, get a website built for your business!
ENGAGE
With MNT Tech Today
Delta House 1a
Gemini Crescent
Technology Park
Dundee
DD2 1SW