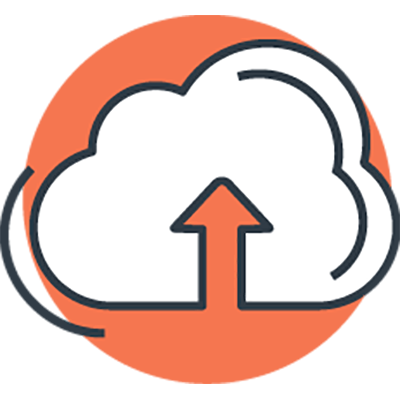 Cloud Backup
MNT offers Cloud Backup at very competitive prices. Businesses that don't take data backup seriously enough tend to end up in difficulties – the problems range from mildly awkward to catastrophic.
Here are the five biggest advantages of cloud backup:
Affordable.
Small businesses don't have unlimited IT budgets. It's important to use a solution that makes sense and won't require you to incur capital expenditure. For as little as a few hundred pounds per year, you can have all of your data backed up to the cloud.
Anytime, Anywhere Access.
Having data in the cloud allows you to access your data anytime and anywhere. As long as there is access to the Internet, through a computer or a smartphone app, all your files are readily available. There is no need cart around a laptop or go back to the office to see an important file.
Off-Site.
It's important to keep a copy of your files offsite. Even if business files are backed up on a file server, a hurricane, flood, fire or theft could destroy your computers… and backups. Keeping backed up files in the cloud ensures your data is safe no matter what happens at your office.
Simple.
Cloud backup solutions have made ongoing management and restoration easy. With just a few clicks of the mouse, your backed up files can be easily found and restored.
Automatic.
Time is one of the main reasons companies give for not backing up their data. Cloud backup doesn't require any additional time or thought. Your computer files are backed up to the cloud automatically and continuously, whenever you're connected to the Internet.
ENGAGE
With MNT Tech Today
Delta House 1a
Gemini Crescent
Technology Park
Dundee
DD2 1SW